JHL participate in the 2014 China International Fenestration and Forum
Published:2014/11/10 9:10:47
Source:
Views:17209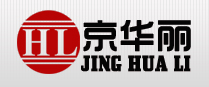 November 6 -8, 2014 China (Beijing) International Fenestration by China Construction Metal Structure Association and the European Association co-sponsored the doors and windows, and was held at the Beijing International Exhibition Center (New Venue). This exhibition new JHL hollow wire, glass, plastic and other new products hit the sparkling debut.
It is understood that China (Beijing) International Fenestration, is ranked first in Asia, the world's second largest industry, the world's largest fair Fenestration. Fair exhibits covering building doors, windows, walls, a full range of products on the machinery industry chain, the use of zoning to show the way, has all kinds of windows and doors, curtain wall products and materials, windows and doors curtain wall systems, metal fittings, all types of profiles, sealing materials, architectural glass, architectural exterior shading (new), all types of manufacturing equipment and other 9 major exhibition.
The exhibition will be popular hot?JHL E3 booth exhibit hall, display the latest products, including JHL hollow line, the most efficient Twisted head coating machines, the most advanced intelligent robotics and other new product development, with international stars of tomorrow the most advanced design concepts, excellent quality world-class technology and profiles, the exhibition has become a beautiful landscape!
【Close】